#MakeoverMonday Le tour de france(1903-2016)
I was following #MakeoverMonday by Tableau since long time but didn't submit any viz. This is my first viz though it is late but the time I spent was totally worth it.
Click on the image to see the interactive dashboard. Download the dashboard to check out the steps and worksheets used and share your queries and feedback. Check out the Make Over Monday here!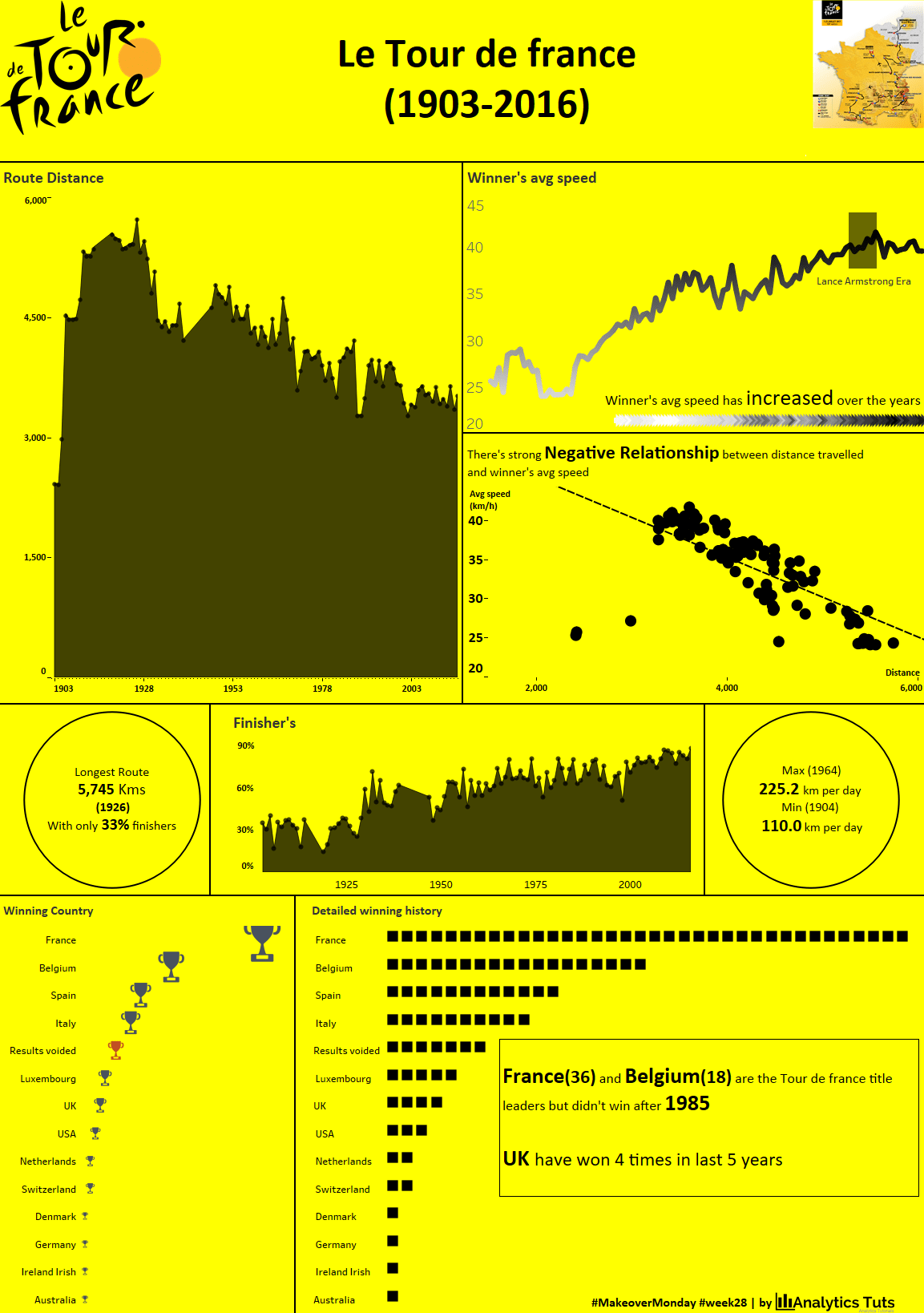 Thanks for reading!
Keep visiting Analytics Tuts for more tutorials.